Johnnie Walker The Character Series
The Have Character campaign is a simple tribute to the flavours and the character of the entire range Johnnie Walker labels. Through a range of rich and visceral metaphors we brought the spirit of liquid and drinker to life. The campaign is a tribute to the craft of making whisky, as well as the men and women who "Keep Walking". Stay tuned as more executions will follow the coming months. Black Label and Double Black Label In collaboration with LA based artist Mattia Biagi we covered an entire victorian room in black tar. All-in-all a truly amazing TV and photo-shoot. Blue Label For Blue Label we worked with Guillaume Nery, world champion free-diver to create one stunning image, shot 40 meters underwater in the breathtaking cenotes of Yucatan, MX. Gold Label Gold Label was created in partnership with Bionic League who brought to life the golden smooth quality of GoldLabel by shooting laser lights onto thousands of golden disco balls floating down a Scottish river.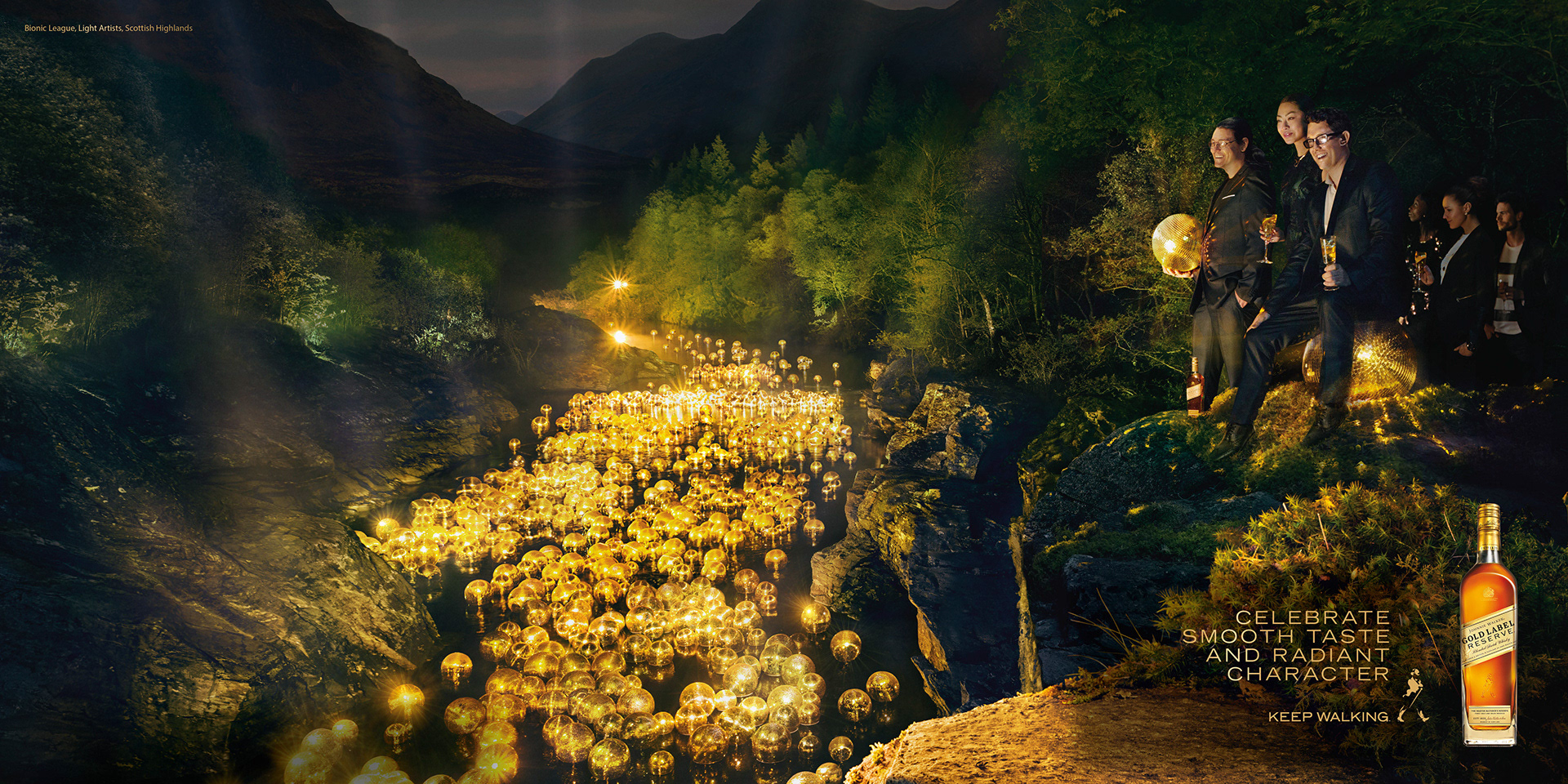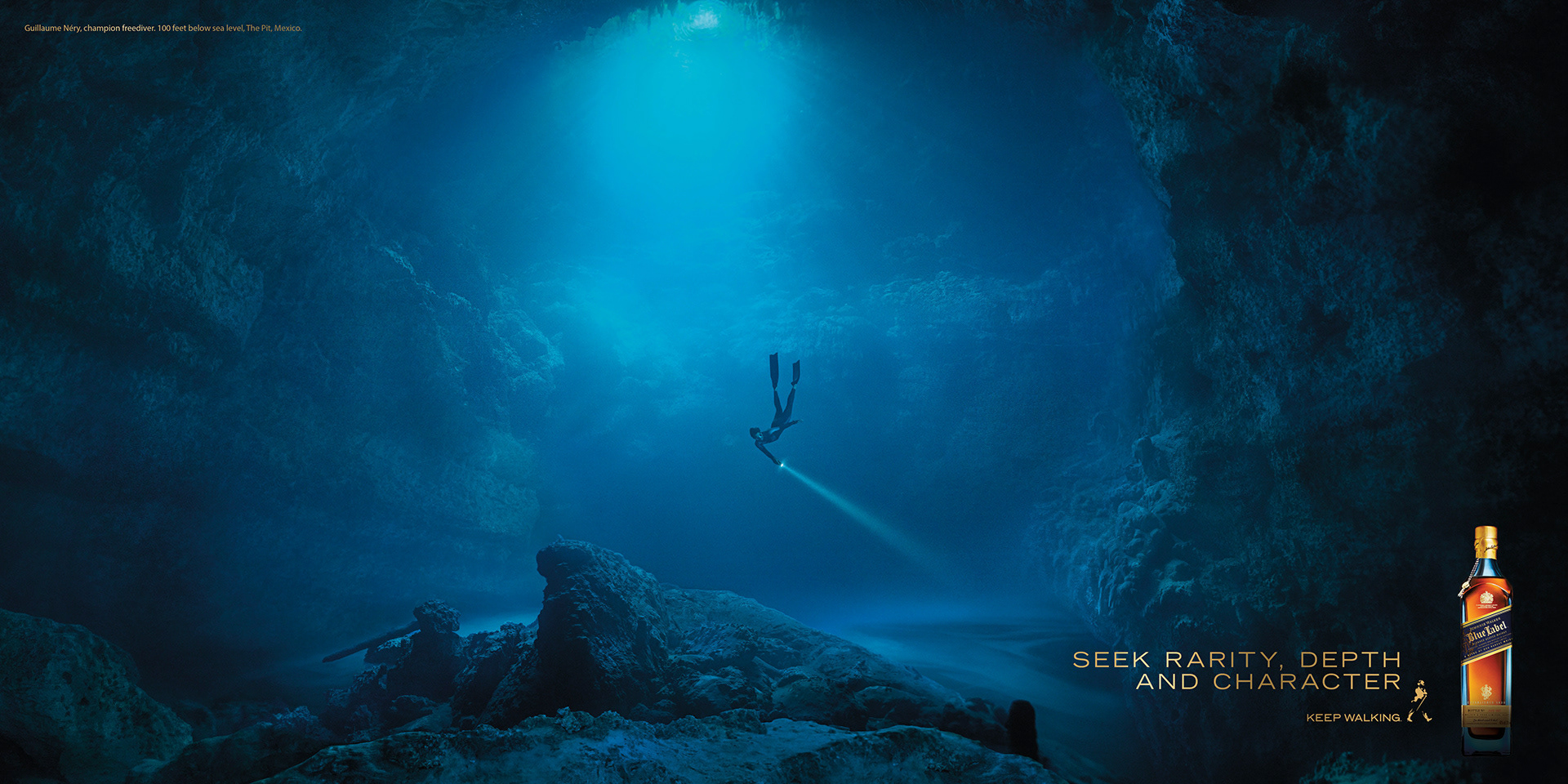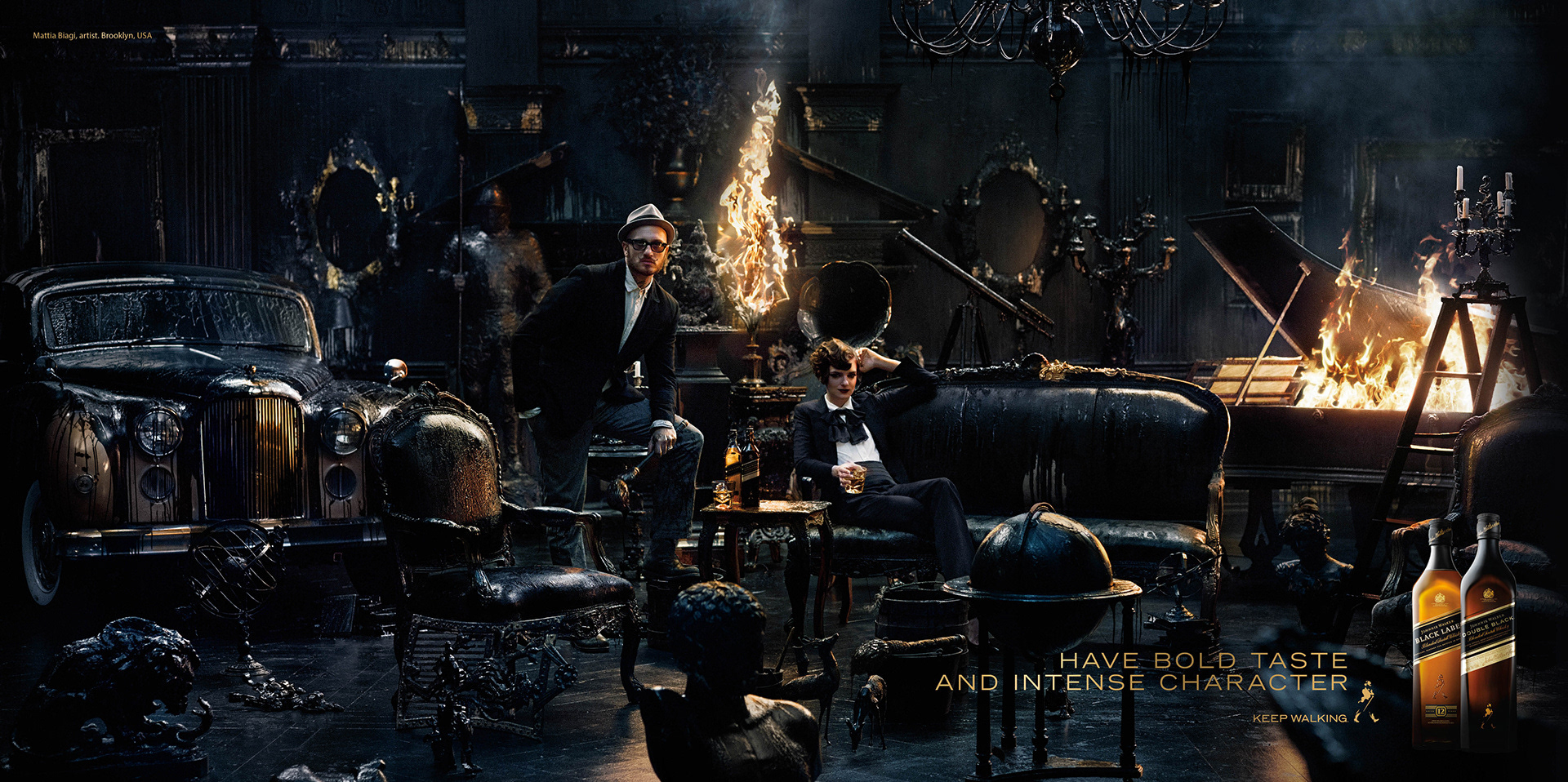 On the back of the above the line executions we created the "Character Series" featuring each of of our protagonists.
CREDITS:
Black Label
Director/Photographer: Johan Renck
Creative Directors: Lars Jørgensen, Martin Peters Ginsborg.
CCO: Mike Byrne
Agency: Anomaly
CREDITS:
Gold and Blue Label
Photography: Klaus Thymann
Creative Directors: Lars Jørgensen, Martin Peters Ginsborg.
CCO: Mike Byrne
Agency: Anomaly